Raffia is a textile element, it is typical of rustic and vintage decorations, as well as being a fabric that provides warmth and helps create cozy and pleasant atmospheres and environments. For this reason, raffia is a textile that, although it goes very hand in hand with rustic design, it also combines perfectly with vintage style: sometimes, a vintage decoration can seem cold and apathetic, but adding some detail in raffia will create a warm and homely space.
At Luz Vintage we show you some vintage style lamps with raffia fabric shades and how to include them in your room:
The earthy tones of the raffia go well with exotic and ethnic decorations: for example, on a wall in Caribbean blue tones or in an Amazon-themed restaurant.
This same lamp with cotton fabric, but in a sandy tone similar to raffia, looks good with decorations of light tones, and, in addition, lighting sets can be created with softer colors (white, beige …) or darker (amber, brown …)
For example, as in this restaurant where the bar counter has been lit with amber and opalescent ball lamps and the dining area with white raffia lamps.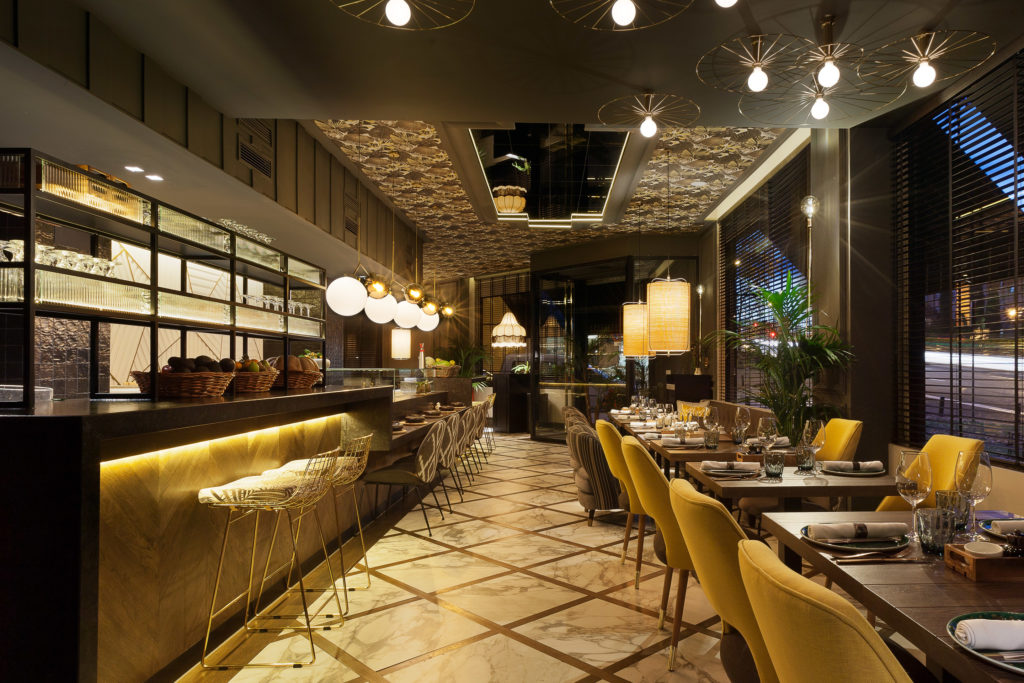 Raffia fabric can be applied to all types of lamps and can be adapted to different lampshapes, for example: in floor lamps, pagoda lampshades, corsets or domes.
To complement your raffia lamp, add an imitation filament LED bulb with the amber glass: taking advantage of all the advantages of LED technology without losing the vintage aesthetic of the filament. The bulb will be an extra warmth and will project a very pleasant light effect through the raffia fabric.
If the raffia fabric is not enough for you to provide enough warmth to the vintage decoration of your home: metals in an aged brass finish are also a good tool, as well as being very common elements of the vintage style.
(Visto 15 veces, 1 visita(s) de hoy)